This page describes what it's like for a client to sign up a support plan. A support plan can be activated either by the client or from our side.
Being activated doesn't mean it's been paid or even invoiced, to keep track of what support plans have been invoiced you can find a report on Support plans > Invoicing on the main nav.
Client process to activate a plan
When a client chooses to activate a plan, we may have a closed price for them or not. Depending on this, the process will vary slightly.
With a closed price
On Pro and Premium plans, we can offer a fixed price. In this case we'll show a checkout screen so the user can go ahead and activate the plan by themselves.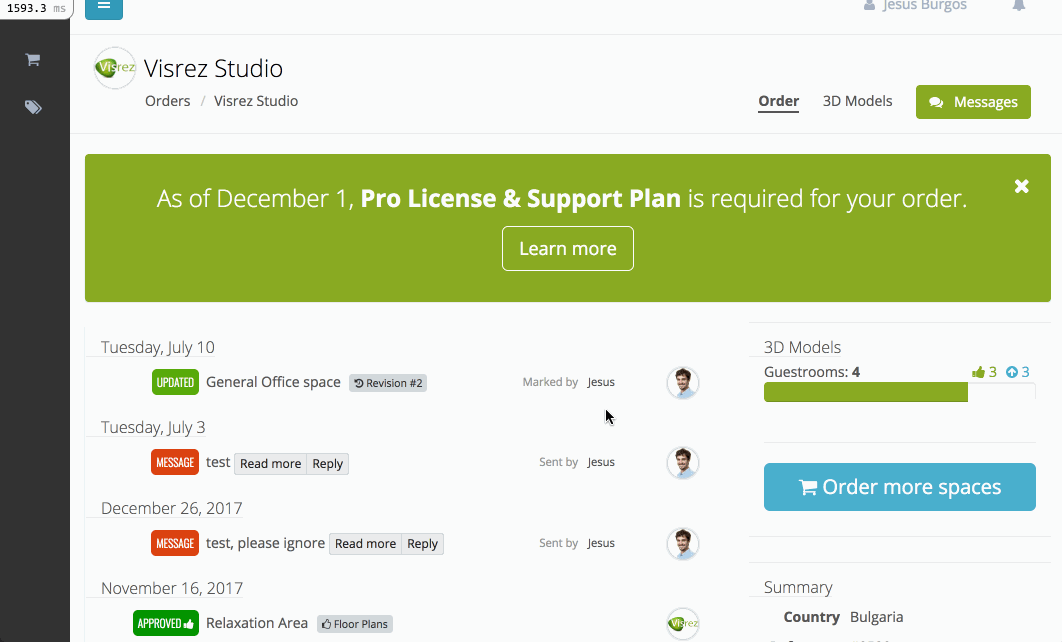 And this is how it'll look on our side: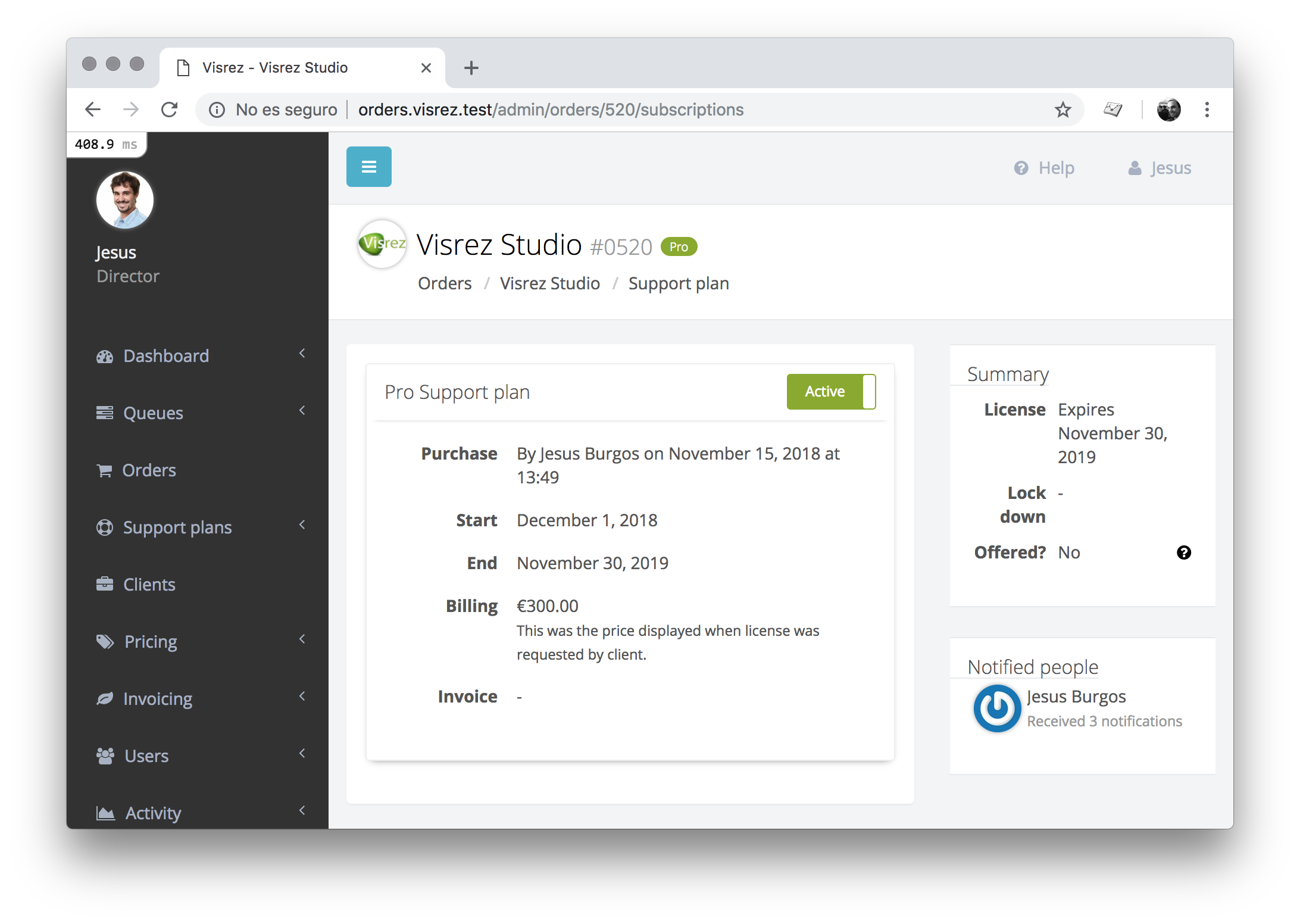 At this stage the plan is active and the order won't be locked down. We still have to invoice them though.
With pricing on request
On Enterprise plans, we don't have a checkout screen but just a button to request a price.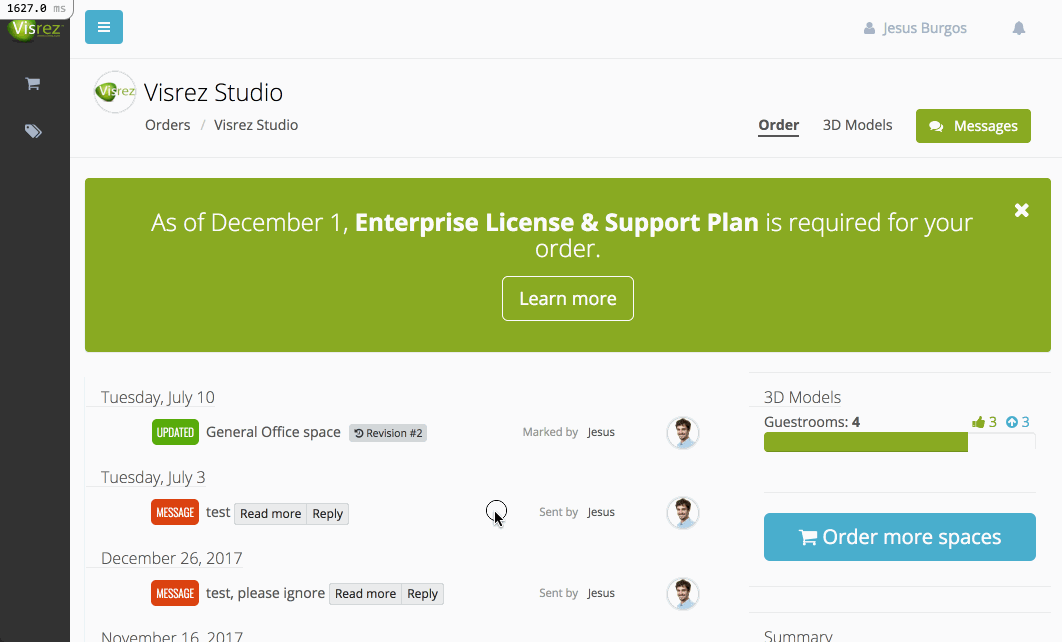 However, before we get back with a price the system will already mark the order as active. We can deactivate the plan at any time is the client finally decides not to use a support plan: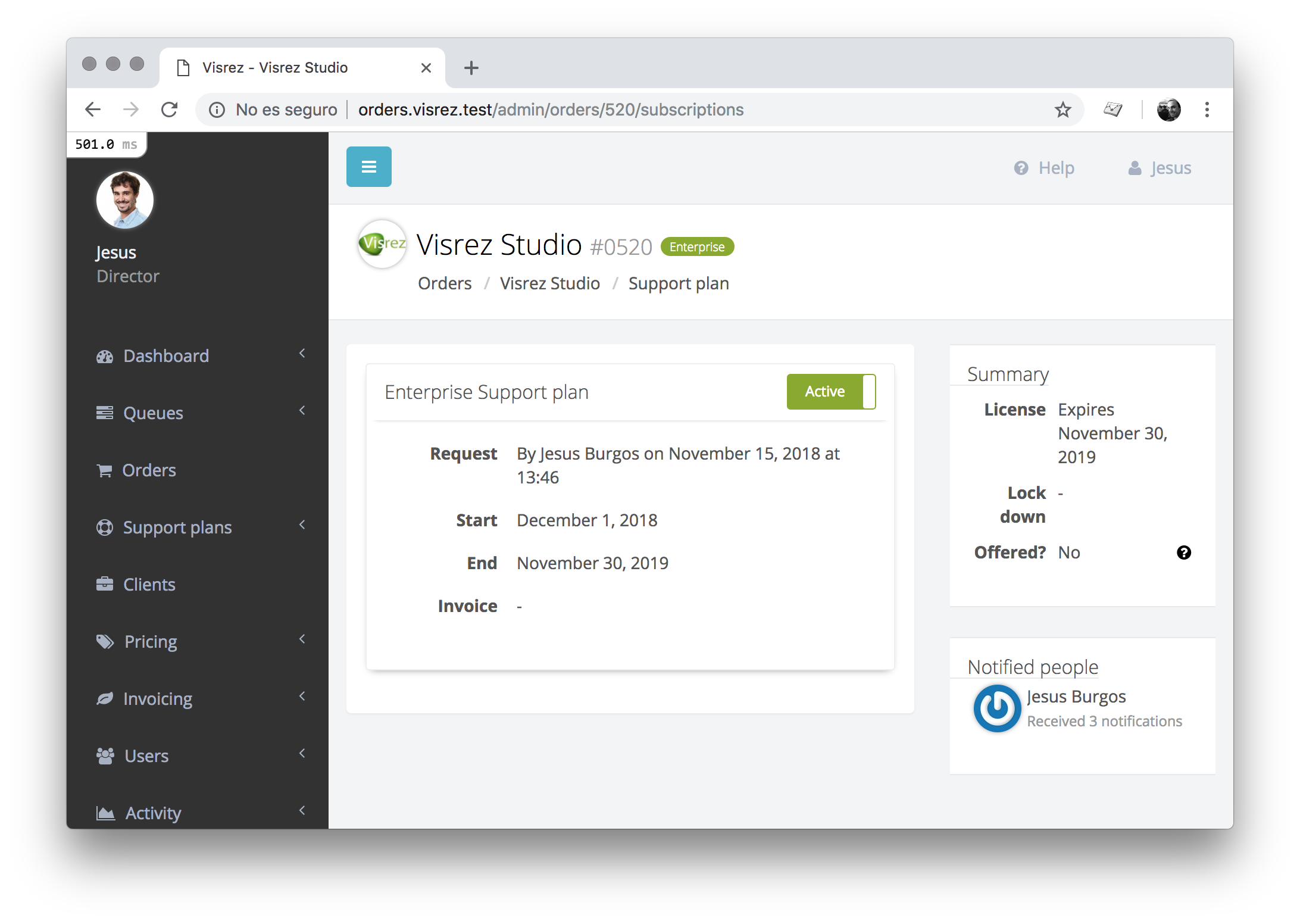 Activate a plan on client's behalf
If a deal is made through email or anywhere else, we don't need to ask the client. In this case we can just activate it from our end: