Only when the status of a model is in client review, the client is able to approve one of the following deliverables:
Angles
Layouts
Visuals
VR Images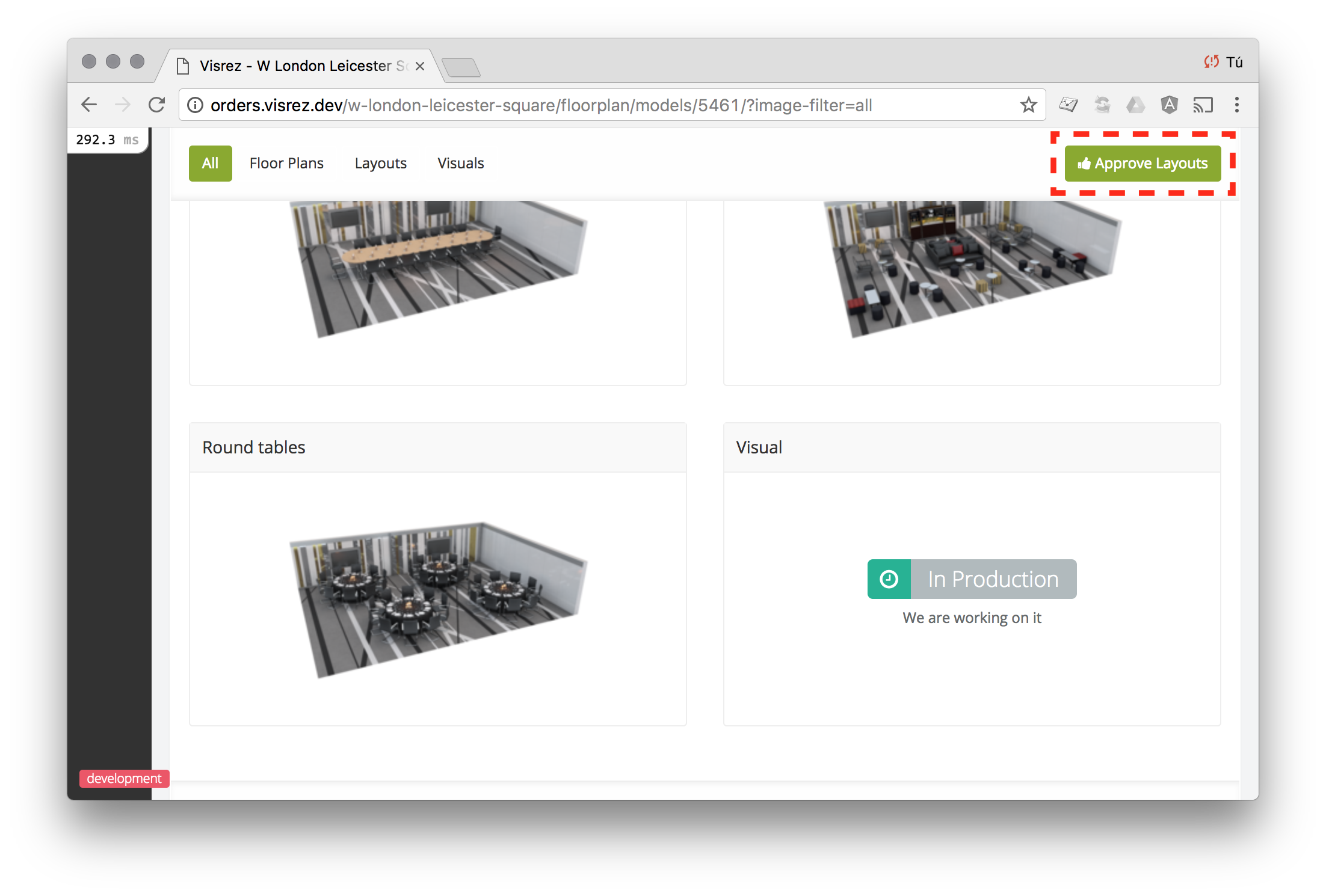 The button to approve will be available only if:
The deliverable has been fully uploaded (all views).
The model doesn't have any comments that need to be addressed in the next revision.
The deliverable hasn't been approved already.