Each order gets a priority based on a set of rules described below. On top of that, it's possible to force a specific priority manually.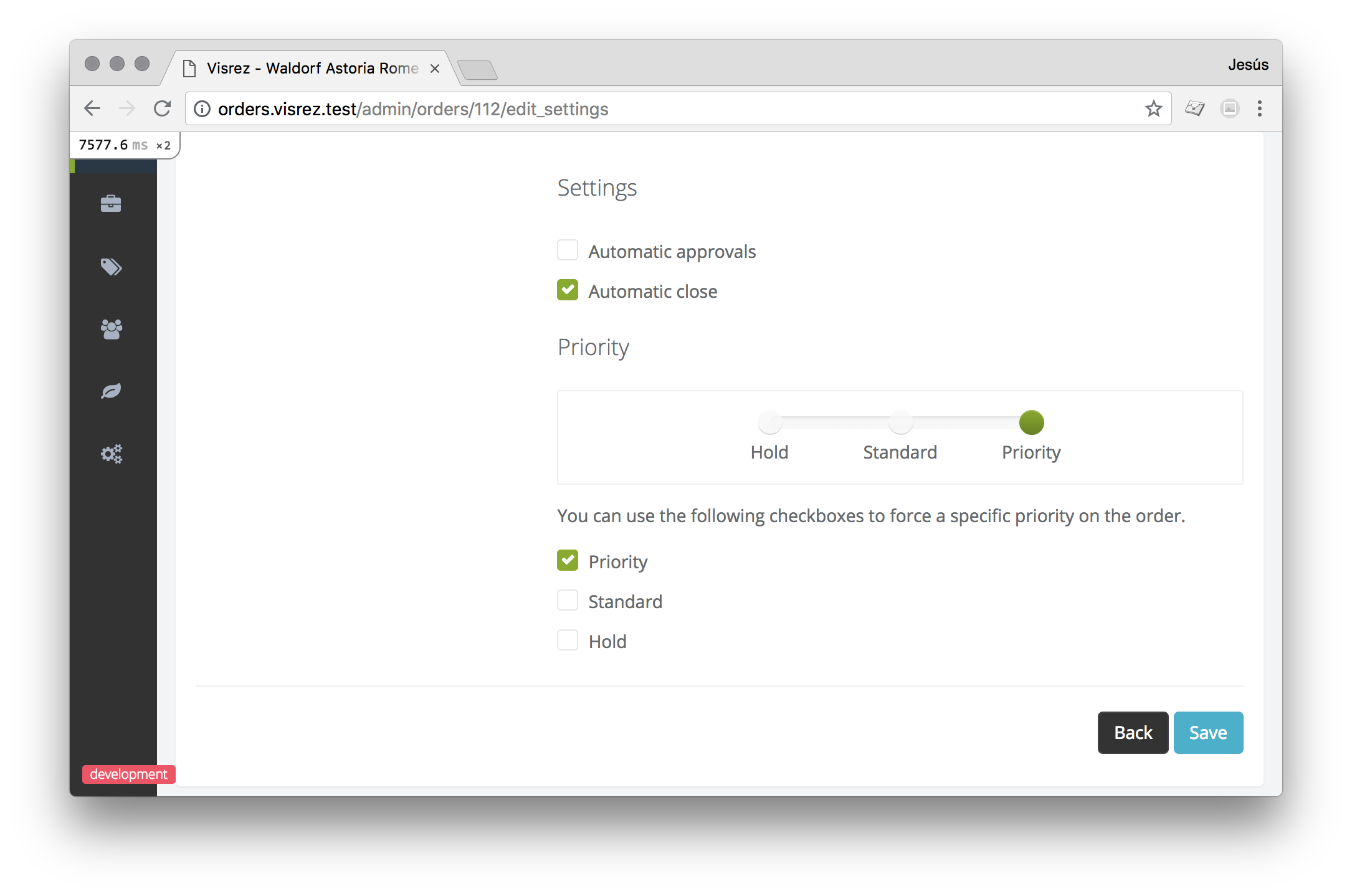 You can leave all 3 checkboxes in blank and the system will dynamically adjust the priority at any given time.
For example, orders will change from Priority to Standard when the first model is uploaded.
However, if you use the checkboxes the assigned priority will remain valid until it's manually unticked again. So using these checkboxes ends up disabling the system's dynamic priority assignment.
Priority rules
Hold
This is assigned when payment is due and some of the models are already in client review.
High
This is assigned when deposit has been paid and none of the models are in client review.
Standard
All other orders fall in this category.